Jacksonville FL Team
Below is our local team who can help you find whatever outdoor-related products or information you need.
About Our Founder
Dave has won the coveted Angler of the Year 3 times, and was inducted into the S.K.A. Hall of fame. He has designed many of the products used on today's Kingfishing circut, including the Kingbuster Lure. He has his own line of fishing lures, Boone Kingfish tackle, and Penn Fishing manufactures his Penn Pro-Guide Kingfishing Rods.
If he's not outdoors, he's at the shop, so be sure to stop by and give him a shout!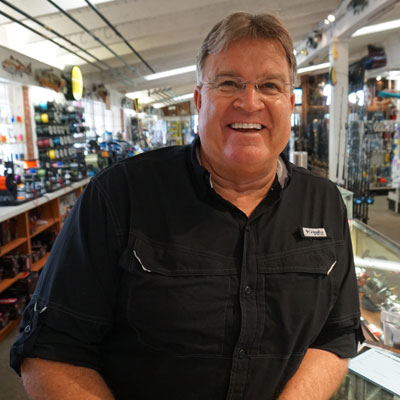 Strike-Zone Fishing has an exceptional staff of experienced guides. We invite everyone to visit the store in Jacksonville, FL to check out all the latest gear and have a guided tour.
Our Team
We consider our staff more than just employees – they are experts in their fields and are always ready to help no matter your outdoors experience.